"Richard Corben is the best comic book artist ever."
That's not something you're bound to hear a whole lot of people say. Honestly, I'm not going to say that either. However I will say that Corben shares the title of "my favorite comic book artist" with Travis Charest, meaning that I like his artwork a whole lot to say the least.
If you know me personally, you've probably seen a lot of Rich's comic book covers and interiors as I am known to champion them to anyone within earshot (and eyeshot) whenever the chance presents itself. What most people (even those who call me their friend) are probably not familiar with, however, are Corben's works of art outside of the comic book industry.
If you plumb the depths of a stack of dusty old science fiction paperbacks in the corner of a mom and pop used book store you've got a pretty good chance of uncovering one or two titles with Rich's work adorning the cover. However, to hunt down and display those here would undoubtedly have an unpleasant effect on my sanity, so instead what I've got to share with you, my beloved readers, are some more mainstream works of art.
CLICK ANY IMAGE TO ENLARGE
First, we have the one you most likely have a pretty good chance of having seen before. This is one of two posters produced for the Heavy Metal movie from back in 1981. The other poster (which you can view
here
) is the one most people know because it has been used for all of the packaging and promotion of the movie on DVD and Home Video over the years. If you'd gone into a theater showing the film back in '81 though, you probably would have seen one of these bad boys, which prominently features Corben's own creation, Den: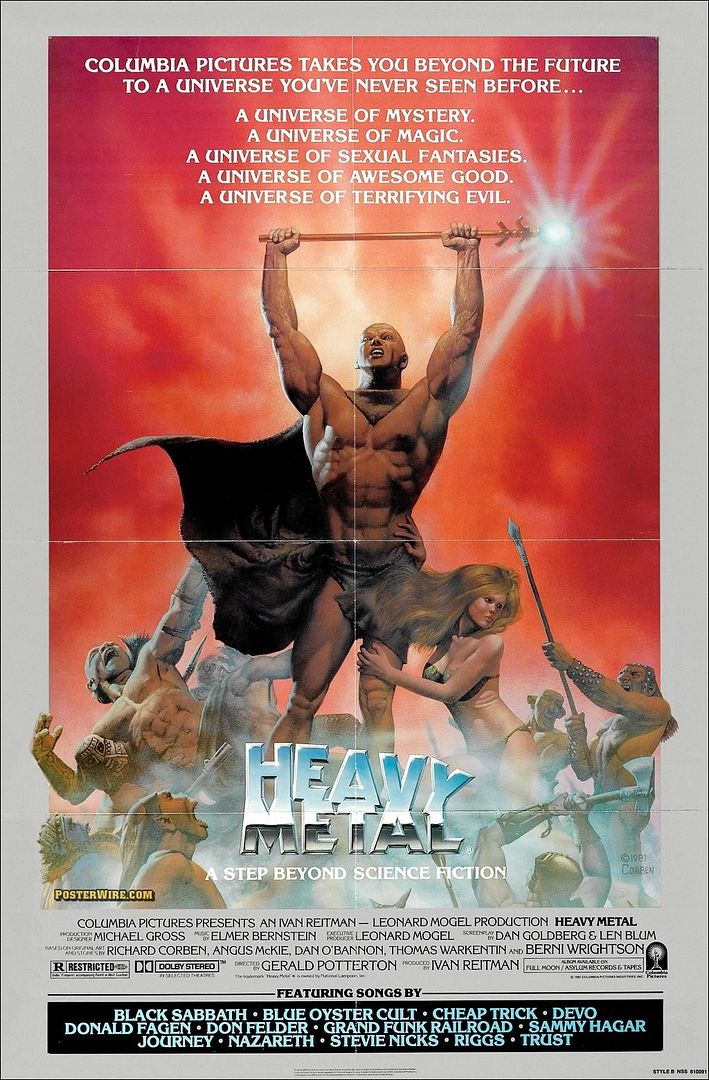 After the Heavy Metal poster, the non-comic book Corben painting the average person is most likely to have seen (depending on your music taste) is the album cover for Meatloaf's Bat Out Of Hell. Apparently this artwork was a rush job (though I'd be hard pressed to prove it based on the quality of the art itself) which arrived at CBS records less than one week from the day they commissioned him to paint it. Amazing!
Now we get into the more obscure work. I'd never heard of Jim Steinman before, but according to Wikipedia he's a record producer, composer, and lyricist who has worked with Meatloaf on multiple occasions, which explains how he ended up with a Richard Corben painting on the cover of his album Bad For Good:
Now here's one that I found truly bizarre. Everyone's heard of Brian De Palma, director of such films as Carrie, The Untouchables, Scarface, Carlito's Way, and Mission Impossible. But did you know that in 1974 he wrote and directed a rock opera version of The Phantom Of The Opera called Phantom Of The Paradise? Well, if IMDb is to be believed, he did just that and Richard Corben painted one of the original posters for the movie. For those who have seen the Berserk anime or read the manga of the same name, is it just me or does that dude in the mask remind you of
Griffith
when he's got his helmet on?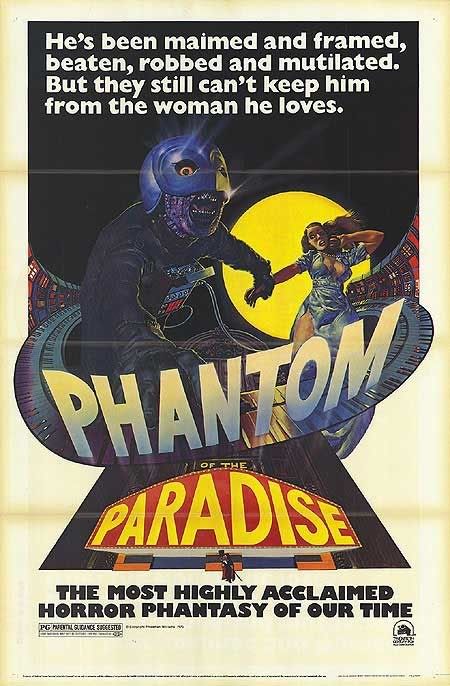 Last, but not least, we have the movie poster for a no-name 80's horror movie called Spookies. Apparently it's one of those "a group of people spend the night in a haunted house" flicks. Having looked up the directors and "stars" of the film on IMDb, even though I've never actually watched it, I can pretty much surmise that this poster is the best thing about the movie: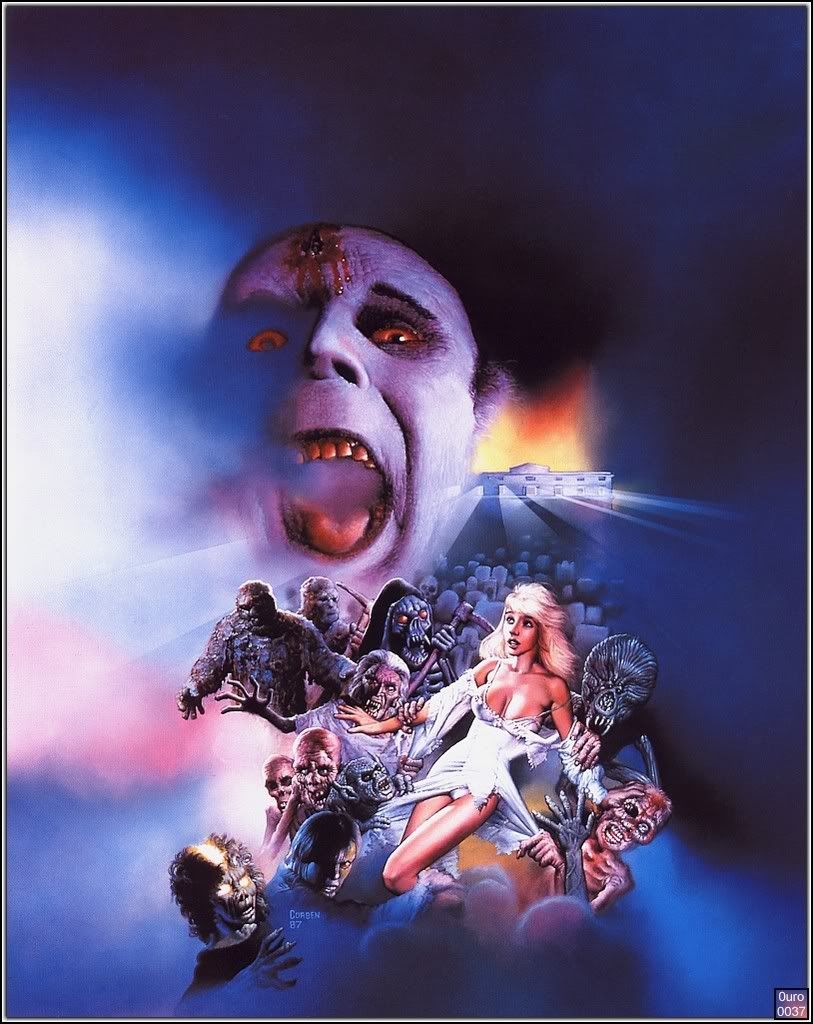 In closing, I'd like to give props to the internet in general for helping me to discover, locate, and share these pieces of artwork with others. Of note is an absolutely invaluable resource for anyone wishing to learn more about Richard Corben, which goes by the name "The Most Complete Comicography Of Richard Corben", or
Muuta.net
for short. Then of course there's Richard Corben's personal site:
CorbenStudios.com
.
Now go spread the word: Richard Corben
is
(one of) the best comic book artist(s) ever.